Oh you really didn't know? August 9th is the National Book Lover's Day, a holiday celebrating book lovers everywhere and, of course, we couldn't leave the authors and publishers out that make our dreams come true. In honor of this momentous day, I've decided to put together a post that honors the greatest of stories: Oh yes, the bedtime stories that you read at night to help you fall asleep and/or just as something nice to dream about! I've got advice on some great books to read for many different certain types of readers out there.
And of course, you can't have a bedtime story without a bed or somewhere to sleep. I'd like to introduce
Casper Mattresses
, and together we're working on celebrating National Book Lover's Day, bringing the best of sleep and reading! Casper has created a sleeping mattress that perfectly contours your body shape and has a cool temperature. Better sleep is just a click away!
If you're a reader that is accustomed to reading fantasy but can't handle the lively action of one before you go to bed, try a lighter sort of fantasy novel: Fairytale retellings!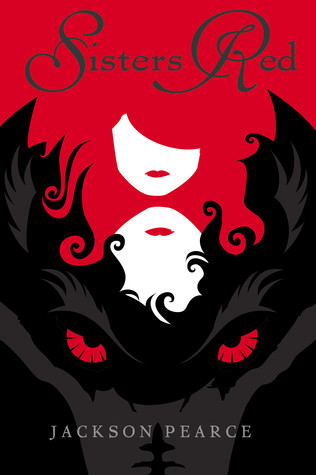 Fairytale retellings are lighter than fantasy books with three to six books in a series. I feel this is because they are just retelling a story that you've known since forever and that way you don't pay as much attention. They are also very reminiscent of your childhood. On the down side, however, good fairytale retellings or the ones that are truly astounding, are hard to find because of how difficult they are to write and accomplish.
If you're a reader that sticks to romantic contemporaries, maybe try reading a classic before you go to bed like...
Classics are easy to fall asleep to. To be totally honest, I'm not a fan of classics but I know a lot of people that are who also happen to like contemporaries. I've only read Animal Farm from the list above but I do know that Sense & Sensibility and Romeo and Juliet are some of my teacher's and friend's favorite classics!
If you're a reader that loves the blood and gore of a horror novel, READ A HORROR NOVEL BEDTIME STORY LIKE...
I'm a HUGE horror story buff, and my absolute favorite thing to read before I sleep are horror novels. I like how they get me so scared that I start thinking about the things that occurred in the story long after I put it down. But, of course, don't attempt this if you don't read horror often. You might get scared, and I don't want to be yelled at for condoning this D:
Do you like to read historical fiction books? If so, try reading light, fluffy and romantic contemporaries or comedies before bed like...
The lighthearted contemporary genre is similar to the genre of historical fiction, except that it doesn't have historical background in the past and it's more modern. That's what I love best about contemporaries! They're just a more modern love story, which more appeals to me. If you're accustomed to reading historical fiction books during the day, why not take a fluffy and cute book to help you sleep. That way when you dream, you won't be stuffing yourself with historical facts but with a love story between two amazing characters instead!
Do you know what you're going to be reading before you go to be tonight? Did I leave any out?