Title:
Wicked Fox
Author:
Kat Cho
Pages:
432 pages
Release Date:
June 25th, 2019
Source:
ARC from Publisher
Genre:
Fantasy, Young Adult, Mythology
A fresh and addictive fantasy-romance set in modern-day Seoul.

Eighteen-year-old Gu Miyoung has a secret--she's a gumiho, a nine-tailed fox who must devour the energy of men in order to survive. Because so few believe in the old tales anymore, and with so many evil men no one will miss, the modern city of Seoul is the perfect place to hide and hunt.

But after feeding one full moon, Miyoung crosses paths with Jihoon, a human boy, being attacked by a goblin deep in the forest. Against her better judgment, she violates the rules of survival to rescue the boy, losing her fox bead--her gumiho soul--in the process.

Jihoon knows Miyoung is more than just a beautiful girl--he saw her nine tails the night she saved his life. His grandmother used to tell him stories of the gumiho, of their power and the danger they pose to humans. He's drawn to her anyway.

With murderous forces lurking in the background, Miyoung and Jihoon develop a tenuous friendship that blossoms into something more. But when a young shaman tries to reunite Miyoung with her bead, the consequences are disastrous . . . forcing Miyoung to choose between her immortal life and Jihoon's.



Buy it now!
Welcome to my stop on the #WickedFox blog tour! I'm honored to be a part of this tour and to share this awesome book with you guys, which will be hitting shelves on June 25th. I know sometimes choosing new books to read can be difficult, especially when your TBR is towering over. So I'm here to make your life easier, by providing you with 5 simple reasons why you should read Wicked Fox by Kat Cho, laden with GIFs from your favorite Kdramas and Kpop artists!
1. Korean Culture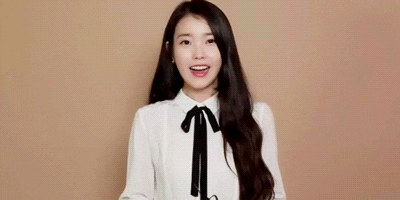 With her new book, Kat Cho wanted to incorporate much of her Korean heritage into this fantastical story. She definitely succeeded. The book takes place in modern day Seoul and gives you a glimpse into what it's like to live in the hustling and bustling metropolis. From the familiar Kdrama and Kpop references to the inclusion of classic and cultural Korean dishes, this book is sure to warm the hearts of many Asian readers as well as become a heartwarming introduction to Korean culture to non-Asian readers. I won't spoil the references, but I'll just say that I squealed with recognition every time I came across a reference!
2. Like watching a Kdrama
What's better than being able to read a Kdrama? This book has all the addictive elements that you love from your favorite Kdramas- a great conflict, hate-to-love romance, cute and steamy scenes that make you root for the two characters and some good old humor. It's also a plus that it's fantasy and there's some Korean mythology weaved into the story.
3. Dark and Dangerous

The cover may look all fluttery and light-hearted, but this book is actually quite dark. I mean our main protagonist consumes the energy of men to survive, how could it be darker than that? Kat Cho's writing is exceptional, filled with dark humor and even darker characters. Cho creates a creepy atmosphere, where our beloved character's lives could be at stake at any moment.
4. Fast-paced and Entertaining
This book is a real page turner, and I found myself absorbed in the stories of the characters. Bear with me it is quite a chunker, but the story itself is fast-paced and addicting. I found the constant witty banter between Miyoung and Jihoon to be so addicting because I was always interested in seeing what the other person said next. You'll likely find yourself staying up past your bedtime to finish just one more chapter.
5. It's got BALL - Bad Ass Leading Ladies
Okay. OKAY. We love a book that is modern feminism with a paranormal fantasy twist. All the women in this book are absolutely FIREE and stole the whole show from the romance. After all, the book starts off with Miyoung saving Jihoon's life! My favorite character in the entire book was actually Jihoon's halmeoni (grandmother). She is a caring and fiercely independent women, who isn't afraid of anything. Be prepared to read about these women kicking ass, both figuratively and literally!
Kat Cho

Kat Cho used to hide books under the bathroom sink and then sneak in there to read after bedtime. Her parents pretended not to know. This helped when she decided to write a dinosaur time-travel novel at the tender age of nine. Sadly, that book was not published. She currently lives and works in NYC and spends her free time trying to figure out what kind of puppy to adopt.

Website | Instagram | Twitter