Title:
Our Chemical Hearts
Author:
Krystal Sutherland
Pages:
256 pages
Release Date:
October 4th, 2016
Source:
ARC from Penguin
Genre:
Young Adult, Contemporary, Romance
Rating:
4.5/5 stars
Henry Page has never been in love. He fancies himself a hopeless romantic, but the slo-mo, heart palpitating, can't-eat-can't-sleep kind of love that he's been hoping for just hasn't been in the cards for him—at least not yet. Instead, he's been happy to focus on his grades, on getting into a semi-decent college and finally becoming editor of his school newspaper.

Then Grace Town walks into his first period class on the third Tuesday of senior year and he knows everything's about to change.

Grace isn't who Henry pictured as his dream girl—she walks with a cane, wears oversized boys' clothes, and rarely seems to shower. But when Grace and Henry are both chosen to edit the school paper, he quickly finds himself falling for her. It's obvious there's something broken about Grace, but it seems to make her even more beautiful to Henry, and he wants nothing more than to help her put the pieces back together again. And yet, this isn't your average story of boy meets girl. Krystal Sutherland's brilliant debut is equal parts wit and heartbreak, a potent reminder of the bittersweet bliss that is first love.



Buy it now!
**I received an advanced copy from the publisher for review. This has not affected my review in any way**
As I sit here at 2:09 in the morning after finishing this book I think to myself, "what the fuck did I just read?" In a good way, of course, because sometimes you're going to have those moments when you've just arrived at the end but you never saw it coming! Our Chemical Hearts is a story about first love, friendship, obligation and even heartbreak.

For some reason, it took me quite a while to get into this book. But I have two perfectly good explanations as to why: 1) I had just finished Crooked Kingdom by Leigh Bardugo so I wasn't in any place to be reading contemporary and 2) I was comparing it too much to John Green's previous works.

JOHN GREEN? Now before you bring out your pitchforks and say "no one can compare to John Green", I swear on all the books on my bookshelf that this book will appeal to the John Green fans out there. My first thought in the first 50 pages was that it reminded me a lot of Paper Towns. I thought the main character, Henry Page, could have been Augustus Waters lifted off the pages of TFIOS and Grace Town could have been freakin' Margo from Paper Towns. Holy shit, now that I think of it, Grace's last name is Town. Maybe it's not a coincidence after all!

Besides the comparable characters, you could actually feel this John Green-vibe emanating from the pages of this book. The writing style was so similar, I often times found myself thinking I was reading a JG book. The writing was humorous with a side of sophistication and intelligence. Once again, all fingers point to JOHN GREEN!!

I think the thing that made this book so perfect was the fact that it was super relatable. Everyone (and I mean every single person in this freakin' world) can relate to this book because it's about how love is NOT perfect. If you've been reading YA for years (like me) that message tends to get lost in all the books we read. From every YA I've ever read, I've learned that there's always a happily ever after/prince waiting on the other side even if you have to fight a dragon, win the Hunger Games or defeat a power-hungry Erudite lady to get to it. Our Chemical Hearts basically dispels that whole stigma about love being this easily-attainable and wonderful thing. This book reveals the not-so-pretty and even awkward parts of love.

When I first read the synopsis to this book, I immediately assumed I wasn't going to like it. Do you want to know why? And I swear it's for the most horrible and terrible reason ever but trust me, we've all thought of it at some point. The reason was simply because the female character was described as the opposite of what we think is 'beautiful'. Now I don't know if it's because of all the YA books I've been reading or the TV I've been watching, but for some reason I have this ingrained image in my mind of what beauty is. In pretty much all the books I've read, female characters are skinny, gorgeous, blonde and model-status. But Grace, oh my, she seriously set standards for a new kind of beauty. She was dark, broody and not your average dream girl, but she was beautiful.

It's hard for me to admit that I wasn't going to like this book at first solely because of how a certain character was described, but that should paint a little picture as to how influenced and accustomed I've become to 'pretty characters' in books. Anyways, that's a different discussion for another day.

It's 2:41 am now, and I don't quite know why I'm still awake. All I do know is that you have to read this book. If it's not because it bears some semblance to John Green's writing, then it must be for the rude awakening it brings to the table. Our Chemical Hearts will change your perspective and it will screw with everything you've ever known. As this review comes to a conclusion, I hope you've noticed that I've decided to keep the plot points out of my thoughts. The main reason is because the story revolves around understanding the characters and to understand the characters, you have to read the book.

Our Chemical Hearts is the kind of book you stay up late for to find out what happens to the characters in the end. It's the kind of book you expect to make a huge impact on your life (ahem ahem cough cough just like John Green's!). It's the kind of book you recommend to people over and over again just to see their reaction.



POST- BREAKUP ADVICE
Hello everyone! Welcome to my Our Chemical Hearts tour post!! The one thing I've gathered from reading this book is that first love is always disastrous. [And] Contrary to popular belief, I've actually experienced heartbreak before. Yeah that's right people! Booklovers aren't just the quiet people in the background. However, my first real relationship was now a thing of the past and I'm here to help all you lovelies still mourning over your first heartbreaks.
1. Try the age old ritual: commence in singing some of T-Swizzle's most popular breakup songs
In any breakup, Taylor Swift will be your guide. She will hold your hand through the pain and empower you to get up and try again, only to get your heart broken once more. But seriously after I broke up with he-who-shall-not-be-named, I proceeded in listening to all of Swift's top hits. Among my Taylor Swift binge, Shake It Off was played on repeat the most. That song just makes me want to shake the shit out of my problems and take control of my life. Don't be a stranger, listen to some Taylor Swift!
2. Think of your former significant other at their lowest
This one's actually pretty devious, not gonna lie. I'm trying to be brutally honest with this post because I actually want to help you survive this breakup. IF THIS HELPS: Every time you think of your ex, think about him/her pissing their pants in front of the whole school. That always makes me grin a little. Do this privately though. Don't go off making shallow comments about your ex! I'm not condoning going to war with your ex.
3. Get drunk!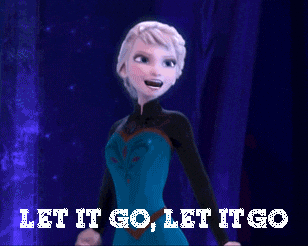 Drink your problems away!
(WARNING; I've actually never tried this option, duhh I'm underage, but I've heard that it works like a charm)
4. Read about some of the worst breakups in Hollywood
Jennifer Aniston and Brad Pitt. Angelina Jolie and Brad Pitt. Nicole Kidman and Tom Cruise. Ariana Grande and Big Sean. Liam Hemsworth and Miley Cyrus. You've literally got an entire scroll to choose from. Trust me, someone out there has it worse than you.
5. Hit that delete button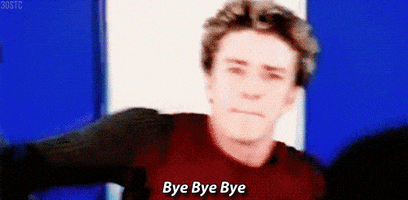 Cut all ties! I REPEAT CUT ALL TIES! You don't want to be a Lingering Lauren. LOL I totally just made that nickname up. Point is, you don't want to be the girl/guy who's still hunger your ex. If you don't say goodbye sooner or later, you'll never leave room for growth and starting anew.
6. Do something extraordinary
Show your ex that he/she will have wished they'd never broken up with you. Give them something to sob over. Become a published author, set a world record, get an internship with a popular company, become Instagram famous, literally anything to make your ex seethe with anger over the fact that he/she didn't keep you close. For me, that was starting this blog and my Youtube Channel.
7. Treat yo'self
The method that I prefer! The day after I broke up with my ex, I bought a ton of books home with me. My parents didn't even question me! Go out and buy something that will make you feel better about the breakup, whether it be clothes, makeup, books or even food!