Title:
Heartless
Author:
Marissa Meyer
Pages:
464 pages
Release Date:
November 8th, 2016
Source:
ARC from NYCC
Genre:
Fantasy, Retellings, Young Adult
Rating:
4.75/5 stars
Long before she was the terror of Wonderland — the infamous Queen of Hearts — she was just a girl who wanted to fall in love.

Catherine may be one of the most desired girls in Wonderland, and a favorite of the yet-unmarried King of Hearts, but her interests lie elsewhere. A talented baker, all she wants is to open a shop with her best friend and supply the Kingdom of Hearts with delectable pastries and confections. But according to her mother, such a goal is unthinkable for the young woman who could be the next Queen.

At a royal ball where Cath is expected to receive the king's marriage proposal, she meets Jest, the handsome and mysterious court joker. For the first time, she feels the pull of true attraction. At the risk of offending the King and infuriating her parents, she and Jest enter into an intense, secret courtship.

Cath is determined to define her own destiny and fall in love on her terms. But in a land thriving with magic, madness, and monsters, fate has other plans.



Preorder now!
**DISCLAIMER: Please excuse the horrible grammar and word choice. It's 12 am, and I literally just finished this book about 20 minutes ago.**
I honestly don't know what I was expecting from this book other than that I would love it very much because of my past experiences with Meyer's books. This book was a hair away from receiving that golden 5 stars, except for a few things that were quite unsettling. Without a doubt, I highly enjoyed this book and it's yet another publication to add to Meyer's list of truly outstanding titles.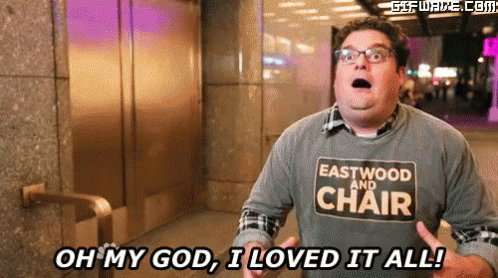 It was wrong of me to assume that
Heartless
would be anything like The Lunar Chronicles series, Meyer's first series. Going into the book, for some reason, I had this notion that I was going to get a character like Cinder, Cress, Scarlet or Winter. I was wrong. It was my mistake, after all! All of Meyer's female characters are completely different and unique, and I believe Catherine (the main female protag in this book) was a testament to that. Catherine was more of an anti-hero and that was definitely made clear in the end.
This book was much more light-hearted than the TLC series. I though the characters in the TLC series were solely focused on achieving that happily ever after status. They were on a mission! We had no idea what would happen next because the ending was in Meyer's hands. Whereas, in this book, Catherine's story/fate is set in stone and we (as the readers) are just sitting back and watching her story play out.
The one thing that really bothered me, however, was the intended age group.
Heartless
is labeled under Young Adult, but I have reason to believe this book would be better fitted under the middle grade category. There were very little
serious
romance scenes, like in
The Lunar Chronicles
, more just endless flirtation between the characters. The romance was also a little bit cheesy and Jest (the love interest to Catherine) lacked the snark I so dearly adored from the TLC boys. The names! Bye-the-bye, the names that were used for some of the characters were so childish and hilarious. I might be fought on this point, but I personally felt it would have been better suited under a middle grade genre. Thinking that this book was YA, I expected a lot from it and was firmly disappointed in that aspect.
Meyer really has a knack for writing retellings as they are done in such a unique way. She basically takes all the important symbolism from that story and puts her own spin to it. I really can't imagine her writing anything other than retellings! PLEASE MARISSA WRITE MORE. With that being said, I don't believe this is Meyer's most brilliant title, but I do push it on everyone who's enjoyed her past works, or for those who long for a unique retelling.
The thing I found most brilliant about this book would have to be how well Meyer told the story. It must have been a huge risk to take a story as big as the Queen of Heart's and give it a beginning. Like goddamn it! I was so glad she didn't decide to straight-out write a retelling about Alice from Alice In Wonderland. We have so much about Alice and the Queen of Hearts is often neglected. We got a a perfectly logical explanation as to how the Queen of Hearts became who she is! I mean, someone such as she couldn't just have been born cold-hearted and brutal right? Meyer's explanation and backstory was simply flawless and just so endearing. You guys are going to love how it wraps up in the end!
The world building was immense and beautiful and whimisical and fancy and ajsdkjkasdl. I'm a blubbering mess right now because the one thing that Marissa Meyer never fails in bringing, is the creation of a world. Everything was perfect, from the politics, to the hierarchy and magic! She really kept the magic of Wonderland alive in her retelling, which I thought to be the hardest task.
Here's to another Marissa Meyer title that did not disappoint!
And don't you worry your pretty little heads... Chesire does make an appearance!