June, already? It's that time of year everyone. We're halfway through the year, which means I read (or should've read) a lot of great books by now. I should just make it easier and choose my favorites now so I don't have to make such hard decisions at the end of the year.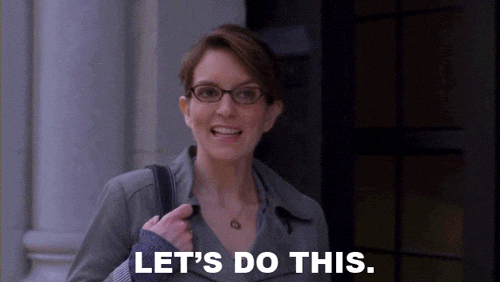 Best Contemporary
It was either between this title or
The Unexpected Everything
by Morgan Matson and let me tell you, that wasn't an easy decision to make. Majority of the books I've read thus far have been contemporary so it was a hard choice to make. In the end, this book stuck with me the most. Its message really gets to its readers and as I stated in my review, it covers a whole spectrum of topics that are relevant in our society- confusion on sexual orientation, dangers of talking to online strangers, bullying and even sibling rivalry. The author was able to include all that and the game of hockey without it getting too crazy. That's impressive. You can find my review,
here
!
Best OTP
#FEYRHYS/#FEYSAND. Were you surprised? I don't know if you follow me on my other social media platforms but I'm completely won over by Rhysand and Feyre. If you recall from my A Court of Thorns and Roses review, I said I was in love with Tamlin, but I guess we didn't get to see his true personality in ACOTAR. Something snapped in Tamlin when he was under the mountain. Sure I understand his love for Feyre but if he loves her so much, why won't he just freaking listen to her. Rhys, on the other hand, understands Feyre better than she understands herself. The trust they have for each other is just so adorable and when they flirt, I get goosebumps on my skin! They call each other names and make each other's skin crawl. I made a Tumblr account because of this OTP. I spent $54 on Society6 because of this OTP! I failed my Japanese final because of this OTP!!! I basically just died for this OTP. If you have yet to read this series, WHAT IN THE WORLD ARE YOU DOING WITH YOUR LIFE??
Runner Up - Best OTP
It took a lot out of me just to choose between FeyreXRhysand and KestrelXArin. Although I chose Feyre and Rhysand as the best OTP, the couple in this book still deserves a huge pat on the back. In the beginning of the series, Arin has a strong hatred for Kestrel. I mean, she did buy him as a house slave. But when they slowly start to fall in love, you can see the tension, the angst and just the GODDAMN admiration they have for each other. They both put each other on a pedestal and look up to each other. The relationship development was spot on and you can't help but love the snark and the banter that these two characters constantly throw.
Best Fantasy
I read a good number of fantasy novels these past few months, but none compared to V.E. Schwab's exquisite masterpiece. Of all of Schwab's titles, I think the A Darker Shade of Magic books are the most well-known. The characters are so lovable and admirable. Specifically in this series Schwab creates parallel worlds that seem like they could be real. This book evokes incredible imagery and visualization. It makes you think, "Wow, how did the author come up with this concept?". Plus her books always leave off on cliffhangers, so you'll be yearning for more by the end!
Best Book (Overall)
I can't give this book enough praise. I think it's extremely neglected and it wasn't given enough attention during publication. There are just so many great things to mention. First starting off with the feminist representation in this book! Like HOLY FOSHIZZLE this book follows a team called Defiance, and they are one of the top ranked teams in the RAGE tournaments. Out of the five teammates, three were girls. I mean, talk about female representation! We have a majority girl gaming team that is one of the top ranked in the tournaments! That just made me really happy. Some people might argue that the role of the females were undermined since they casually when to clubs and were the ones that 'seduced' the guys, but I didn't feel that at all. In fact, the main protag Kali Ling stole the show! The focus of the book was her debut as the first female captain of a championship team and her struggle with battling addiction. Addicted to the virtual world, that is. This book also had a NA romance! Oh goodness you don't know how long I've been wanting to step out of my comfort zone of cliche YA romances. It was refreshing, brilliant and hilarious!! Read my review,
here
!
Extra: Most Anticipated of Fall 2016
*grabby hands, needs now*
Heist. Romance. LGBT. Guy with gloves. Need I say more?
What have been your favorite so far?