Before you click out of this post thinking 'Alex is going to fangirl about another subpar book', just skim through what I've written. The Winner's Trilogy is a phenomenal and thrilling series about love in the time of war, political intrigue and a lot of other shit that's fan-freaking-tastic. If you don't love this series as much as I do by the end of this post, all hope is lost for the YA genre!
**THERE ARE NO SPOILERS FOR THIS SERIES**
I can't believe I'm still alive! Waiting for the third book in this series was mentally killing me.
It's hard to give this series a brief summary because it does go into a lot and there are many underlying plots, but I'll try my best. The story essentially follows the main character, Kestrel. She's the general's daughter and as a woman of the Valorian society, she must choose to marry or enlist in the army. Considering her love for music and her inability to fight like the warrior her father wants her to be, Kestrel has other plans. When she walks in on a slave auction in the market, she comes across this mysterious and beautiful boy, Arin. Enticed by his singing capabilities and handsome looks, she buys him!
A high-society Valorian and a Herrani slave fall in and out of love. What could go wrong?
The Winner's Trilogy explained in one picture
- made courtesy of me
A burning, aching romance.
Insta-love is a big no no for me. I understood the challenge that Rutkoski was tasked with when writing this novel. Two people fall in love from totally different ends of the spectrum. One has it all and the other has next to nothing. She couldn't make it seem like Arin fell in love with Kestrel all because he had no one else to love.
The romance was a very big build up. They never confessed their love right away. She dragged the romance out all the way from book 1 to book 3. I didn't feel bored of the romance in the final installment. Rutkoski's burning romance will leave you in pain and aching for more. It's the kind of romance that makes your heart flutter when you read it or get goosebumps forming on your skin. It's an amazing and unique experience that I only get when I read realistic and touching romances, not the cheesy cliche kind.
The entire series is very romance-driven. Although their love may not have started the war that was brewing between the Valorian's and Herrani's, it did create all new bumps in the road for both characters involved in the heartache. However, even though the couple was faced with many hardships, they never let go of their unwavering love for each other. FREAKING ADORABLE CUTIES OMG.
"Will you come with me?"
"Ah. Kestrel, that's something you never need ask."

- Kestrel & Arin
The angst. I'm not a fan of angst. I'm really not. I hate not knowing what's going to happen next to the characters I know and love. BUT THIS BOOK... It had all the angst and feels. Just imagine clutching on to a wet towel the entire time you're reading a book. That's how it felt for me. I actually had to hold on to my pillow.
Political intrigue.
It always baffles me to see how authors create their own worlds and political systems. It's like starting from square one. There's so much richness in how this society is set up. The ranks of everyone in the story are clearly revealed and you get a sense of who has more power over the other. I thought it was nice to see how this society functioned in the time of emperors, princes, princesses, knights and war.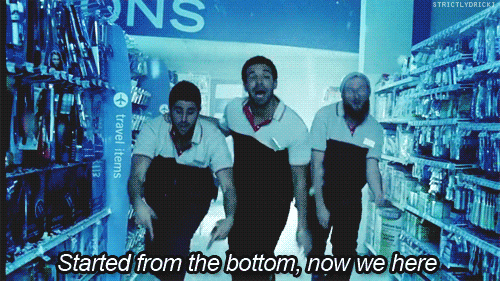 Characters
. Rutkoski manipulates her characters in a very interesting way. She wrote her character, Kestrel, as this unbreakable and indestructible character that never let anything get in the way. At the same time, it was ironic to see how easily she let love flood into her heart to the point where she would risk everything for it. Same with Arin. He was intentionally sold to Kestrel for one purpose (which will not be named for spoiler reasons) and yet he fell for Kestrel even though he didn't intend to.
Even the General's character, Kestrel's father, was extremely complicated. We get to hear very little about him, but as far as I know, he has a strict sense of loyalty and ideals that go beyond love and family. His actions may be hard to understand and sometimes even, despicable. But we must keep in mind that he has his own reasons for doing things and everything he does, he thinks he does for good reason.
All the characters compliment each other really nicely. Let's say if one character is totally out of wack, there is always another character in the story to buffer out that character's actions. There's a nice balance between risk-taking and staying in the safe zone.
No remorse.
When Marie Rutkoski writes something, she doesn't act shy about it. She doesn't try to fix it immediately in the next chapter. She accepts the fate, however horrible it may be, of her characters and molds the story around it. I love this series for that reason. Rutkoski can torture her readers as much as she wants, as long as she knows how it's all going to go down in the end. It's true, I did take large and sharp breaths throughout reading this series. But it was all worth it in the end.
The Winner's Trilogy is irresistible and addicting. I can't believe it's really over. Marie Rutkoski is a masterful storyteller with an eye for throwing in plot twists and creating characters you'd wish were real. Making one of my top favorite books of this year, I'm 10000% satisfied with how this series ended. Every aching cell and unanswered question was content at the conclusion of the third installment. If you haven't read this series yet, then what are you doing with your life???!!?? WHAT ARE YOU DOING?? Hopefully these next few images can convince you to start the series. That's all for this post!