I'm actually really surprised that I'm writing this post. I usually get lazy at the end of every month and just neglect the these monthly wrap up posts but I think this is a great opportunity for me to get organized. If you've missed out on some of my March posts, don't fret! I'm about to lay one on ya. This post is mostly inspired by Tiffany @
The Bookish Thought
!
Current Obsessions
Season 2 of Daredevil recently made its way into my Netflix notifications. What does that mean? It means binge-watching season 2 > Reading. I blame Daredevil for my disappointing sum of books I read this month and for my super-sucky test grades.
Daredevil is one of those shows where you think you won't like it at first glance. Hell, you might not even be interested in watching it. But when you sit down and commit to the first episode, you're already drawn in! As soon as you know it, you're sucked it and you can't stop watching. Truer words have never been spoken.
Melanie Martinez's entire album has been an obsession! Her music is something between Indie Pop and electropop. I love how she adds sound effects that really enhance the storytelling aspect of her music and lyrics. After all, all her songs tell the story of a fictional character, Crybaby, that goes through some brutal moments in life. Inspiring and true to most teens in today's society, her music continues to be one of he most influencial pieces I've ever heard. I also love her style, which is very vintage, pink and Lolita doll.
Books
Probably the most disappointing month of the year so far. Aside from reading, however, I did get a lot of schoolwork and job applications finished!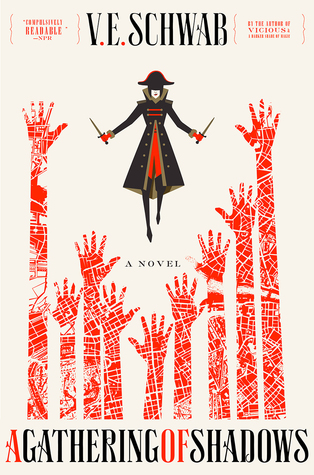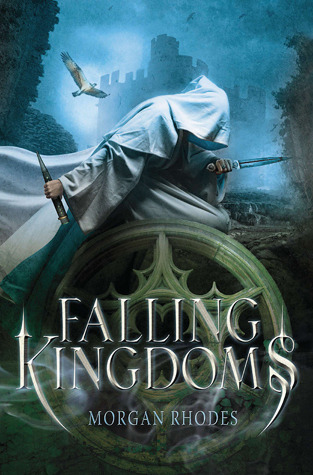 A Gathering of Shadows by V.E. Schwab | 5/5 stars
Better than the first book, which I rarely say!
We All Looked Up by Tommy Wallach | 4/5 stars
My review --> here!
A thought-provoking contemporary about stereotypes and the end of the world. Wow, never thought I'd be saying that!
Falling Kingdoms by Morgan Rhodes | 3.5 (or 4!?)/5 stars
My video review --> here!
An enjoyable and fast-paced read, I'll admit. No wow-factor that could compel me to continue with this series.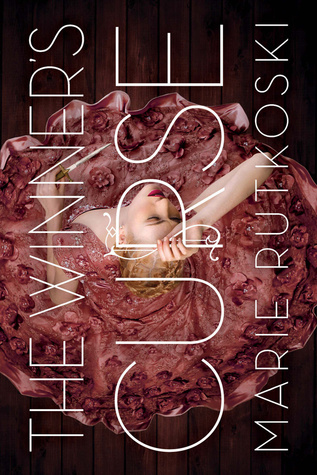 Kill the Boy Band by Goldy Moldavsky | 3.75/5 stars
My review --> here!
My favorite read of this month! A plot-driven book that was easy to read and included some of the most hilarious characters I've ever read. Dark contemporary, well done!
The Winner's Curse by Marie Rutkoski | first read: 5/5 stars, second read: 3.5/5 stars
My review --> here!
I've reignitied my love for this wonderful series. I think after reading it the second time, I was less impressed with the writing style and the pace of the story. It was still, overall, one of the best books I've read!
Youtube
I'm super impressed and happy with my overall stats on Youtube this month! I'm slowly starting to maximize my outreach and am more active on Youtube than this blog so definitely go check it out if you're looking for more fun!
February Wrap Up
Hamilton Broadway Show Book Tag
How to Bookstagram 2.0
March TBR 2016
Falling Kingdoms by Morghan Rhodes Book Review
Melanie Martinez Book Tag
March 2016 Book Haul
Quick ARC Unboxing
How was your month?