Is it just me or has it gotten a lot hotter in the city? Every day this week it's been 90 degrees or more with a slight chance of a thunderstorm and rain shower. Even though summer is coming to an end, the hot weather is here to stay and with it these summery reads. Today I share my top summer book choices ideal for any 90+ degree day and a few that will make you sweat, whether it's because of angst or just the heat.


Let's give a huge book birthday shoutout to...
Title:
The Summer That Melted Everything
Author:
Tiffany McDaniel
Pages:
320 pages
Published:
July 26th, 2016
Genre:
Adult Fiction, Contemporary
Fielding Bliss has never forgotten the summer of 1984: the year a heat wave scorched Breathed, Ohio. The year he became friends with the devil.

Sal seems to appear out of nowhere - a bruised and tattered thirteen-year-old boy claiming to be the devil himself answering an invitation. Fielding Bliss, the son of a local prosecutor, brings him home where he's welcomed into the Bliss family, assuming he's a runaway from a nearby farm town.

When word spreads that the devil has come to Breathed, not everyone is happy to welcome this self-proclaimed fallen angel. Murmurs follow him and tensions rise, along with the temperatures as an unbearable heat wave rolls into town right along with him. As strange accidents start to occur, riled by the feverish heat, some in the town start to believe that Sal is exactly who he claims to be. While the Bliss family wrestles with their own personal demons, a fanatic drives the town to the brink of a catastrophe that will change this sleepy Ohio backwater forever.



Buy it now!
THIS BOOK IS...
Unique + The Devil + Haunting story

Now now I know this is a Young Adult book blog but lately I've been getting into some NA contemporaries that are oh-so-swoon-worthy. For today's post, I've decided to share some NA contemporaries that are as hot as this new release! Because although we may not like to admit it, we're all yearning for some hot summer reads with even hotter guys.





Playing With Fire by Gena Showalter
Powers + Romance + Crazy Scientists
Gena Showalter is on my list of auto-buy authors. As you can see from my tab above, I have a whole project surrounding her work. It's my mission to read everything she's ever written. She can seamlessly weave a story of romance with paranormal/supernatural elements. Her female characters are ALWAYS snarky and never fail to stir up some kind of trouble. I'm more a fan of her Young Adult novels because they're less sexual, but this was one NA novel from her that I extremely loved.
Paper Princess by Erin Watt
5 sexy guys + Mansions + 1 badass female protag
Be mindful of the fact that I'm only 100 pages into this, and I already bought the sequel on my kindle. It essentially follows a girl who is snatched from the slums by a rich man with 5 snotty sons and her life is turned upside down. I'd describe it as Gossip Girl meets Boys Over Flowers. If you're looking for good writing, great character development and a full thought out plot, then this book probably isn't what you're looking for. Why read it then? Sure it's riddled with flaws, but this book is highly addictive and hilarious. Be prepared to stay up late to finish this book.
Confess by Colleen Hoover
Art + Secrets + Great relationships
Colleen Hoover is the established Queen of Contemporary. Just give her the crown already! Despite the fact that she's written so many books in the same genre, they all tend to be so different in terms of plot and character development. What I love most about her writing is the character arc. Her characters usually go from being disabled in some sort of way in the beginning until they meet 'the one'. I would argue that her romances are very practical, but then again others would disagree.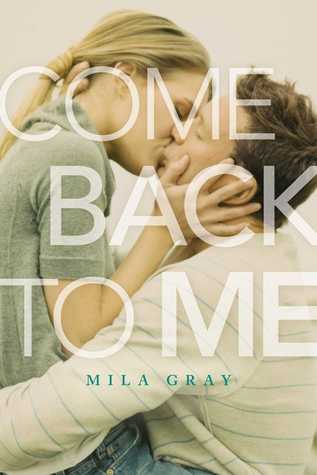 Come Back To Me by Mila Gray
Unrequited love + Loss + Tears
Get ready for the tears. I know you don't want to be crying in this 90 degree weather but my friend Gabrielle thinks this book should be on your NA radar. It's a novel about unrequited love and loss. A young Marine falls in love with his best friend's sister, even though she's off limits. Unable to fight off his love for her, they embark on a romance that changes everything. When it's finally time for him to deploy, they're both not ready to let go. This sounds amazing and utterly heartbreaking. Why do I have a feeling this is going to end up like
Me Before You
? Oh no...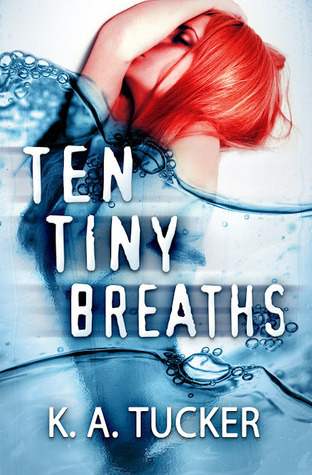 Ten Tiny Breaths by K.A. Tucker
Incredible writing + Car accident + Emotional
The book follows Kacey as she struggles with the aftermath of a car accident, in which she was the only survivor. Trusted reviewers have claimed that this book is realistic, entertaining and emotional. Although Kacey might be dealing with the trauma of the accident, she tries to move on from that event. She's incredibly strong in the face of tragedy and grows throughout the book. Ten Tiny Breaths is a quick read that will draw you in with its eloquent writing.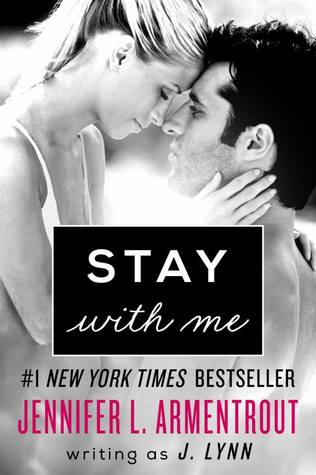 Stay With Me by Jennifer L. Armentrout
Broken family + 'Experiences make everything' + Six feet of hotness
Did you think that I'd write a NA recommendation post without including Jennifer L. Armentrout? Our female protagonist Calla hasn't done a lot of things. She's never been kissed, never seen the ocean or been to an amusement park. She's got scars from her past life that will never go away and a strung-out mother who wants nothing to do with Calla. Her life is in ruins... that is until she meets Jax. He's everything she needs but she's got to be careful... This wasn't my favorite JLA novel but it's definitely worth checking out if you want swoon, snark and a book you can finish in one sitting.
Beautiful Disaster by Jamie McGuire
College + TRAVIS MADDOX + Good girl
This book holds a trope I can never get tired of reading. It's the 'good-girl-meets-bad-boy' trope and it's extremely irresistible. Despite the book's cliche and unoriginal synopsis (it's the type we've all heard before), I have a craving to pick this up. After writing up this post, I'm going to go on a NA shopping spree and buy all these books that I'm telling you about. Oh lord, I'm having chills just thinking about adding all these books to my cart. This book is no exception!
What are some of your hot summer NA contemporaries?