This post is in response to Lala @ BooksandLala's
5 Things I Hate In YA
video. She mentioned some great pet peeves in her video, so don't forget to check it out. I figured, the only way for people to truly understand my love for YA is to take in account of what I'm not looking for in a YA book.
DISCLAIMER: Before you read this, take into consideration than you and I have different reading tastes. My choices might be completely different from yours, that's fine! If you don't agree with something, simply keep it to yourself or leave. Please don't lash out at me :( Also let me know some of the concepts or themes you hate in YA. Some parts are highlighted for the sake of spoilers. Enjoy!
1. The Flawless Character
This gif explains the mentality of more than 50% of the YA characters I normally read about. Imperfections are perfect. As cheesy as that sounds, I believe that "perfect characters" have kind of become a cliche in YA literature. Authors think that if they make their characters too perfect, readers will call them out. But, on the other hand, if they make their characters flawed readers will also think their characters are annoying for that reason. I feel like it's important to find that balance of flaws. However some authors just miss the mark completely.
Flaws are what make the character so interesting. I personally love reading about a character's flaws more than what makes them great. Imperfections are what make a person human. The same thing goes for characters that are super cocky and over confident. Now that just annoys me. Some examples include:
2. Lack of Diversity
Diversity is a very controversial topic. It's kind of a raw and hard topic to touch upon but I will do my best for the sake of this post. I do consider myself apart of the minority. I don't get upset that my ethnicity and other minorities aren't expressed as much as the majority. I guess you could say I'm just disappointed that we're under-represented or misrepresented. What's up with all these stereotypes and labels? I don't feel like saying more because I know I'll start going on a rant and bashing some of my favorite authors *sniffles*
I'm not only talking about diversity in race and ethnicity. What about characters with physical and mental disabilities? One of my top books of 2015 was a book about a disabeled character in Not If I See You First by Eric Lindstrom. Parker Grant is blind but hell, she can see right through anyone. She's also more interesting that most of the YA characters I've ever read about because of her ability to hop over obstacles, and she's blind!! Here are some books that embrace diversity:
3. Insta-love
WHY DOES THIS EVEN EXIST?? Do authors think insta-love is favorable? It pisses me off when a book has so much potential to be superb but is ruined by a smidge of insta-love. What does insta-love bring to a story?? Absolutely nothing. It doesn't tell us anything about their relationship or why these two people are in love. It basically means two people falling for each other based off of attraction, which is so not romantic.
Don't get me wrong. Insta-love doesn't make a book bad. Like I stated above it doesn't add anything to the story and it just annoys some readers, including me. I'm gonna stop before I break my keyboard from this fuming anger... Books with insta-love: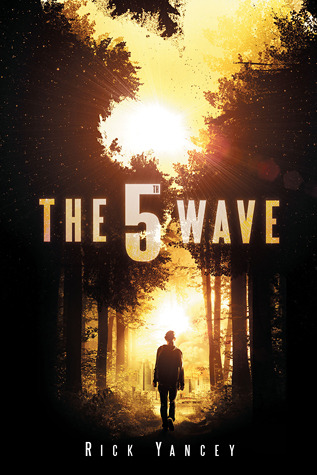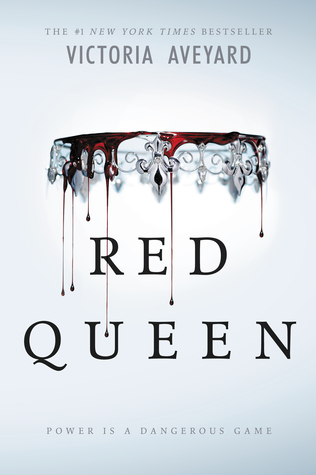 4. A person with powers that make him/her invincible
You guys have probably never heard of this one before. This is my favorite qualm to talk about in YA literature, especially with books that include supernatural creatures, superpowers or even creative magic systems. Do authors feel like they have an obligation to make one species or character significantly better than everyone else? There probably will be one person that has a greater power than everybody else but saying this character is "the most powerful warlock in the world" or "the most pure person left alive" (ahem ahem I'm looking at you Tris from the Divergent series. 100% pure my foot!) doesn't really make this character so much better than the author claims him/her to be. It annoys me that they are even classified like this!
It's bad enough that we already have some YA supernatural books claiming that they there is a species of the oldest vampires that rule over all the other vampires. That just doesn't make sense to me because wouldn't the modern species of vampires have evolved so much from the old vampires?Does anyone else think about that, or is it just me? Books that fall have "invincible" characters:
5. Flip-flop love
Oh yes, Selena. We're so sick of the same old love as well! Sure, all characters have their right to love whoever they choose. We have no say in that. But when authors decided to flip flop between two different characters and make the one person indecisive between the two, there's going to be hell. LIKE SERIOUSLY MAKE UP YOUR DAMN MIND. Take the Shatter Me series by Tahereh Mafi for example.
Juliet was dating Adam and yet, thinking of Warner all the time. She was with Adam when she knew in her heart that she loved Warner. Also Tahereh Mafi just had to make Adam seem like a total asshole when Juliet broke up with him.
I'm not only stating this reason because my OTPs never prevail. It's a simple fact that if you love someone else, let the person you're dating know and let them go! Don't make your main character indecisive, especially when it comes to love. Books that feature flip-flop love:
YA isn't perfect. Neither are we. Let me know what you HATE in YA?